DL 650 V-Strom (-2011)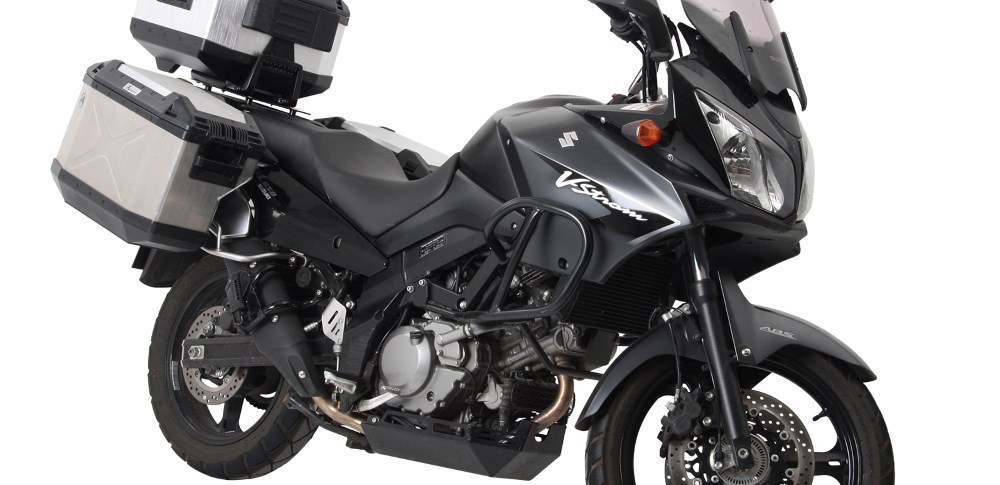 For Suzuki's DL-650 V-Strom 2003 to 2011 , Motorcycle Adventure Products have a great range of proven, stylish, tough, motorcycle products. From C-Bow luggage mounts, full luggage frames, choice of rear racks, tank bags, proven crash bars, centre stands, sump guards, more hard parts and our full suite of Soft or Hard luggage! With our partners, Hepco & Becker, ROK Straps, Enduristan and more, we have a great line up of gear!
NB: The original engine guard & centre stand designs were upgraded in 2012 with the release of the V-Strom update. These parts retrofitted to the early model as they also fit the 2017 today!
Looking for the best way to secure loose gear onto your V-Strom? OR The best waterproof ADVenture soft luggage system?
---