Rottweiler Performance KTM parts & accessories
Rottweiler Performance is a Southern California USA based design and manufacturing facility with the primary goal of creating useful products for consumers looking to customize their motorcycles beyond what the factory engineers have set for their target audience. In particular they are famous for the performance they can extract from the KTM range of motorcycles. Quite often what manufacturers create for the consumer can be very limited in scope and vision because of this. This includes the adventure market as well as dual sport, street and road racing. With a rich history in highly competitive motorsports uniquely positions Rottweiler to draw from varying disciplines of engineering experience in order to reach our creative goals.
About Chris Parker, owner and founder of Rottweiler Performance.
My focus has always been to ask the question, "How can we take these incredibly well engineered machines and creatively manipulate them into what we, as a unique consumer with personalized needs would want from a motorcycle". We then take the answers we find and create new and bespoke products around those ideas.
From the onset of Rottweiler Performance in 2011 their goals have always been geared towards finding that unique outlet to provide such parts and services that are either rare or non existent within the industry. Their motorsports background stems back to 1993 when a custom fabricator named 'Filmore' (Phil Moore) took Chris under his wing and gave him a chance to prove himself with a welder. At the time Chris was self taught and had purchased his own fabrication equipment using meager tax returns from working at the local grocery store for a minimum wage of $4.25 per hour. Some of that equipment is still in use at Rottweiler Performance today.
A few years later and when the time came to move on, Phil remained one of Chris best friends and mentors and was solely responsible for introducing him to the beautiful lands of Baja Mexico. In this wonderous new place I would later crew chief and compete in SCORE class 10 and class 1 open wheel race teams, form his own 450 motorcycle team in which they finished a solid top ten in the world famous Baja 1000 three times and most importantly meet his beautiful wife Mariel, who today is in charge of the day to day inner workings and the glue that holds the shop together.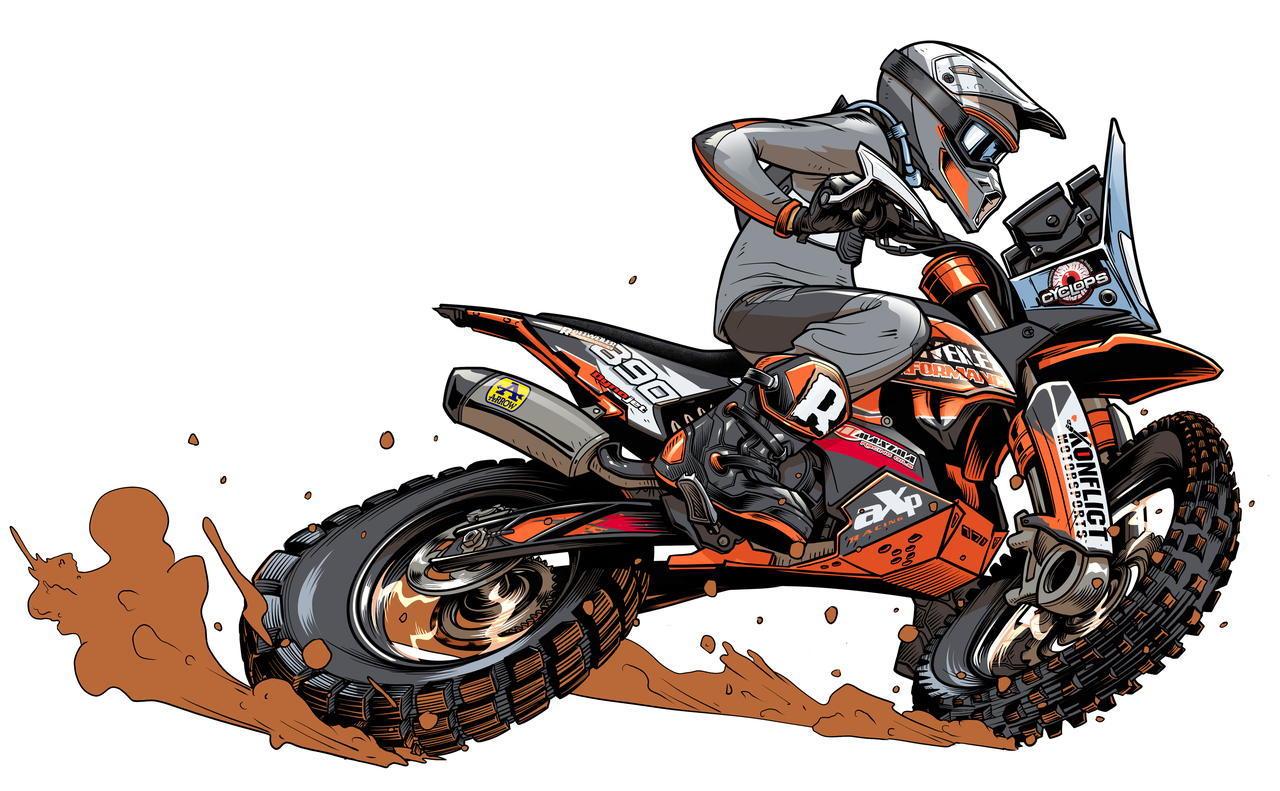 ---