Engine guard

Motorcycle Engine Guards with 40+ years experience, Hepco & Becker have the widest & best range!
Whether you ride more on rugged terrain, on country roads or in town, a Hepco & Becker Engine Guard is always the right choice as your motorcycle is always effectively protected against an unexpected mishap.
And even more: If the bike falls over or makes unintentional contact with the ground, it can protect both bike and rider from more serious consequences.

H&B protection bars follow the lines of the bike perfectly, giving it a customized appearance.
Made with extremely stable tube-in-tube construction and they offer various surface finishes model dependent. Our guard's feature:

- Protection during pushovers or falls; helps when tying up the motorcycle
- Vehicle-specific design for the perfect match and easy installation
- Tough tube-in-tube construction
- Premium metal coating in black, anthracite, silver or white, or high-gloss chrome
plating, depending on the model.
- Complete, straightforward assembly instructions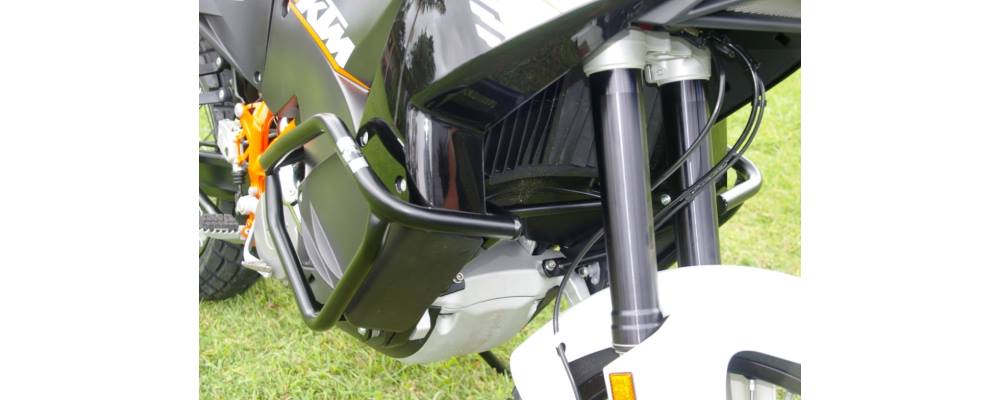 To find your Motorcycle or Cruisers Engine Guard [Quickest way?]
As we have hundreds of them, please use the FIND YOUR BIKE tool above, select Make then MODEL to find yours.
---