V-Strom 650 ABS / XT (2017-)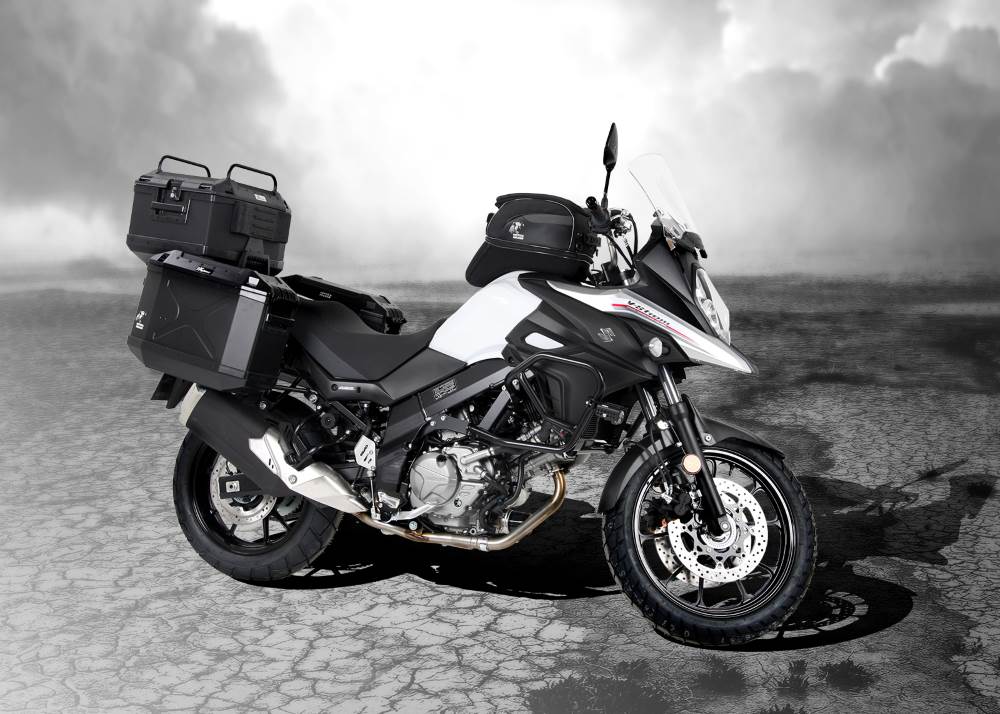 For Suzuki's updated V-Strom 650 ABS / XT from 2017, Motorcycle Adventure Products have a great range of proven, stylish, adventure motorcycle accessories. Bolt On or Quick Detachable luggage frames, rear racks, rack enlargement plates, tank bags, the best crash bars, bar risers, centre stands, roll bags, hard parts and our full suite of Soft or Hard luggage! With our partners, Hepco & Becker, ROXspeedFX, 3DX and more, we have a great line up of proven tough gear!
NB: As a numberparts on the 2017 650 are common to the 1000 or earler 650s, you will see the we list the common part(s) as well as the unique across this model range.
Looking for the best way to secure loose gear onto your V-Strom? OR The best waterproof ADVenture soft luggage system?
---