ROXspeedfx Bar Risers
ROXspeedFX Offer innovations that include their patented Pivoting Risers patented Height Adjustable Risers, anti-vibration risers and more. Their goal is to improve your riding experience through increased control, comfort and confidence.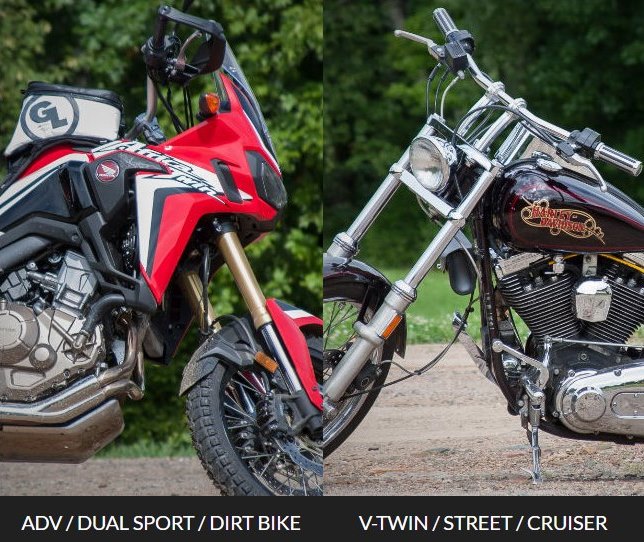 When deciding which Riser best suits your bike, start with the handlebar dimension at the triple tree clamp as we 7/8" (22mm) 1&1/8" (28mm) and 1&1/4" (32mm) sizers. Generally our pivoting risers give 2" (~50mm) of rise but we also offer selected 3, 4 and 5" risers. ROXspeedFX have a model chart but it is not exhaustive so if you cant find it here, call us!
Motorcycle Adventure Products are the Australian importer of ROXSpeedfx risers, from our own & our customer experience. We have amassed some extra fitting info that we will share on our support page. Meanwhile another way to identify a riser solution is to use the Find Your Bike selection tool above. When we know what works on a bike we will add it.
---
Sale