R1250GS Motorcycle Accessories and Luggage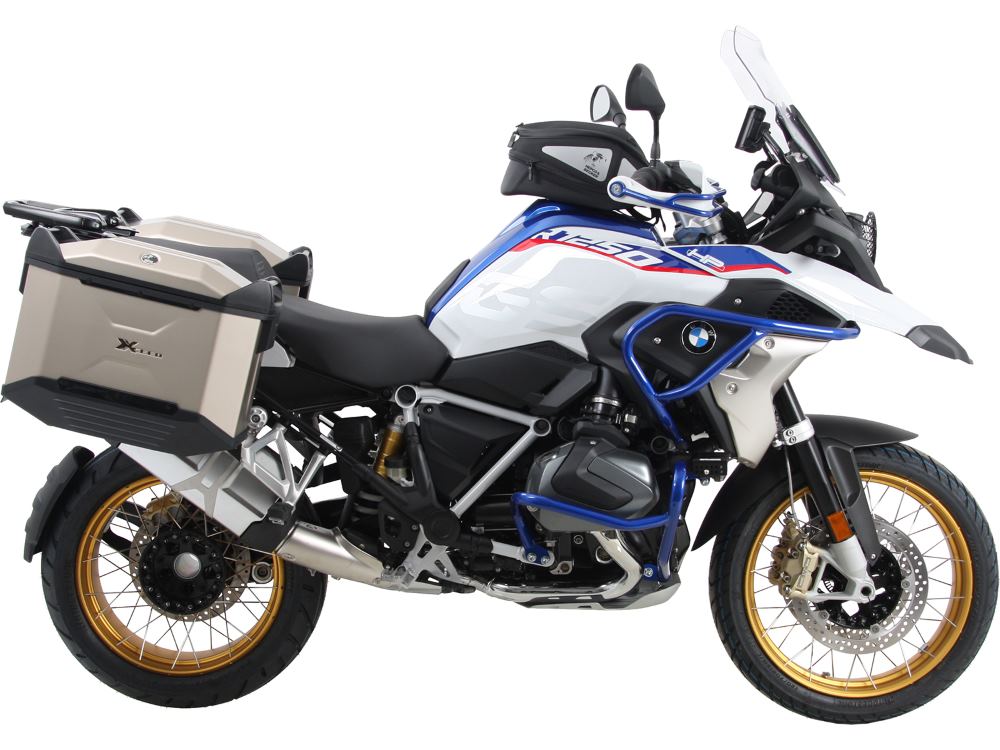 For long distance travels as well as for short trips there is an ideal bike – BMW´s new R 1250 GS LC. It's refined Boxer engine comes with the BMW ShiftCam technology which ensures superior power delivery in the high and low engine speed ranges and low consumtion values. But for the ideal touring bike you also need the ideal touring accessories! Hepco & Becker are all about real choices and offer a large range of luggage and cases! Our side frames alone of choice, whether Lock-it QD, a permanent fixed (bolt up) version, Xplorer Cutout and even the C-bow holder for our soft bags and Orbit cases. Also for rear bags and topcases we have solutions! Our Aluracks or Rasyracks, Miniracks and rear rack enlargements are all avalable. We believe we offer the widest range of luggage choices to suit your needs.
But it is protection of your GS that Hepco really excel in; we have the following: engine and tank guard in different colors plus stainless, handlebar guard, a skid plate, cardan housing protection and heat shields (for side carrier with soft of plastic luggage). More useful accessories are available like our patented Tankring (tankbag magnetic mount), , holder for BMW original flood lights, a great side stand enlargement, tool boxes and extra bracing bars and more. With all this and more you can outfit your 1250 GS for great adventures from Hepco & Becker and M.A.P. Many parts are common to the 2017 R1200GS essentially only the Engine Guard & Sump Guard are new designs.
Looking for the best way to secure loose gear onto your GS? OR The best waterproof ADVenture soft luggage system?
---