Triumph Tiger 800 XC / XCX / XCA 2015 on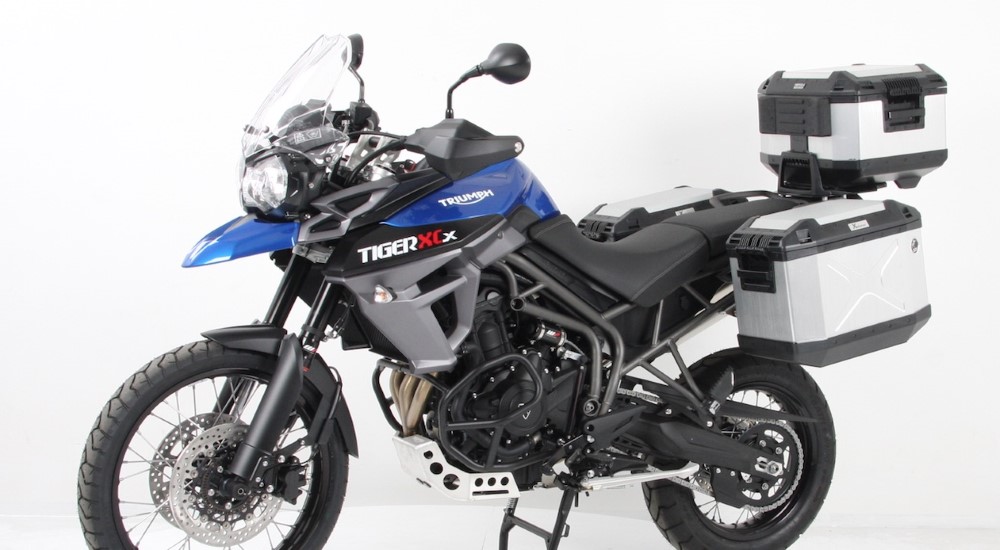 Hepco & Becker and our other suppliers have a great range of motocycle accessories & luggage for Triumph's Tiger 800 XC / XCX / XCA etc. Whilst for 2015, the 21" front wheeled Tiger 800 was updated, the chassis remained the same and most parts are the same across all models. Parts that differ from earlier are the Tank Gaurd from 2105 and from 2016 the pannier frames as Tiumph made a change in the foot peg mount where where our frames locate. If not sure please call us. For this great range of bikes we offer full protection systems, a wide range of hard or soft luggage choices and more!
1000PS did a great over view of H&B accessories on this update, it is in German but does display all the gear. NB: The test bike ha been fitted with Xplorer adventure hard luggage but this is just one of our many choices.
---