Fastway Pro Moto Billet
2 Products Found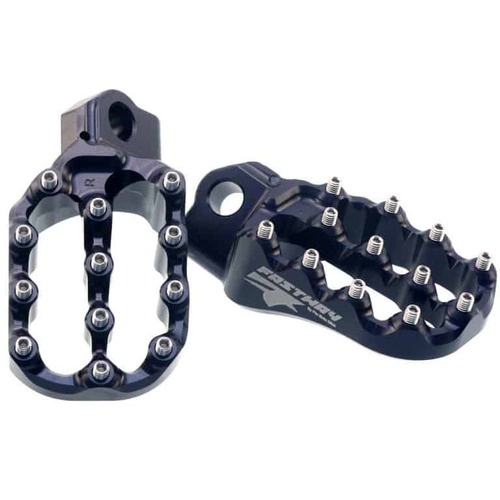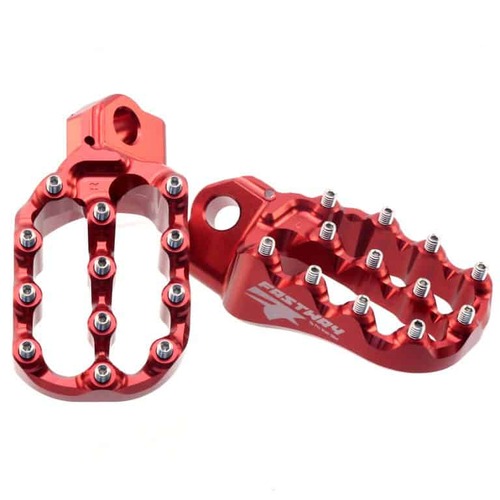 Pro Moto Billet started life as a division of Production Automation Inc. in 1997, when founder Lynn Hodges wanted a better way to haul gear on his XR600 than wearing a backpack. Between automation jobs Lynn spent his time designing the first billet aluminum cargo rack. When it was finished, he loved the way it looked and functioned so much so that he continued to design cargo racks for other models…and Pro Moto Billet was born.
Early 2004 brought new demand for motorcycle products so the motorcycle division of Production Automation Inc. split off from its parent company to officially form Pro Moto Billet Inc. In August 2006, Pro Moto Billet acquired Fastway Performance, a company with a worldwide reputation in the industry. Ultimately, this acquisition lead to branding the product line we offer today as Fastway by Pro Moto Billet. The Fastway brand has grown from one billet aluminum cargo rack to kickstands, steering stabilizers, footpegs, and much more.
Shop the latest premium billet footpegs from Pro Moto Billet Made in the USA at Motorcycle Adventure Products.