8 August 2019
KTM 790 Adventure R fitting ROXSPEEDFX risers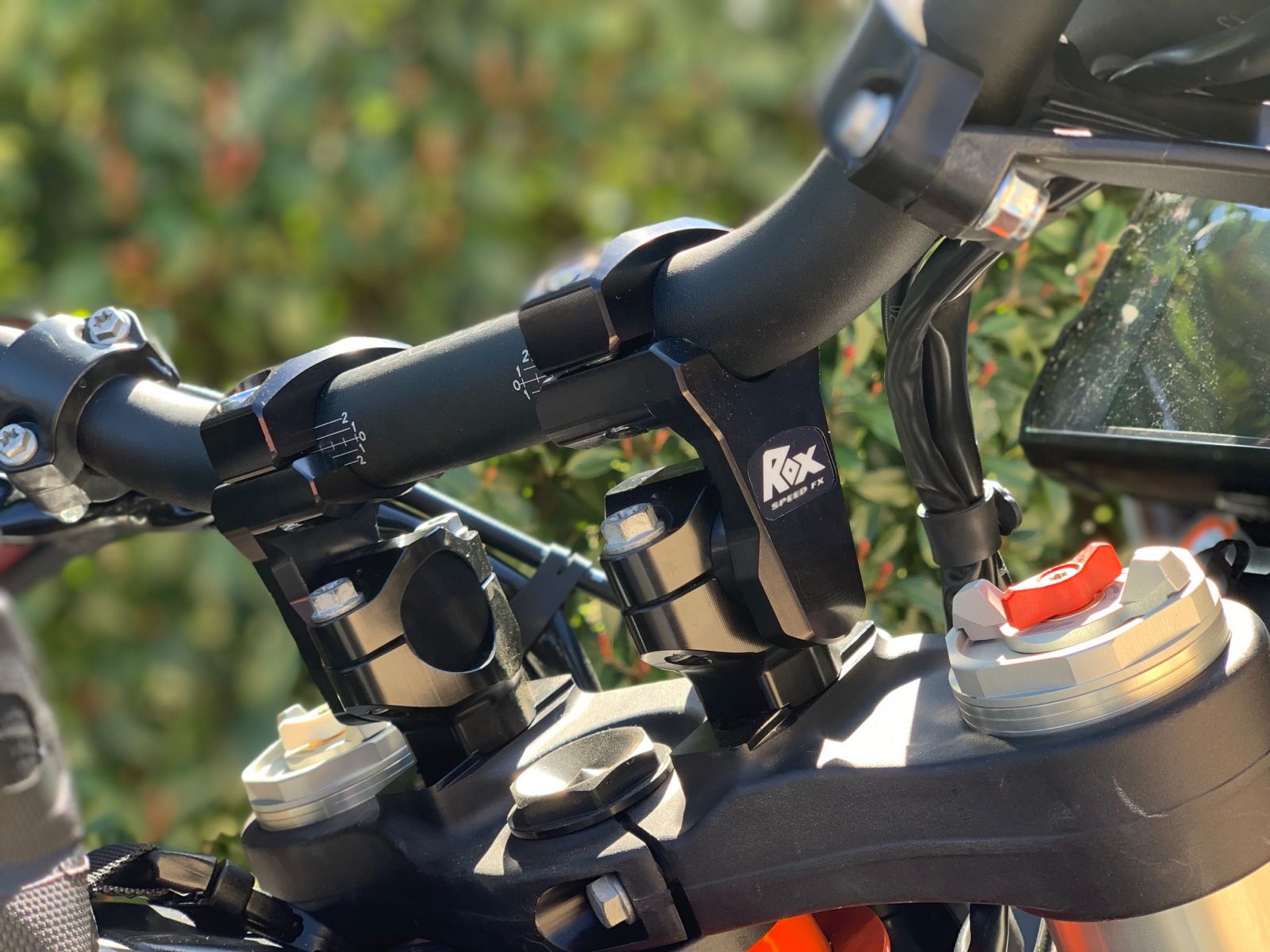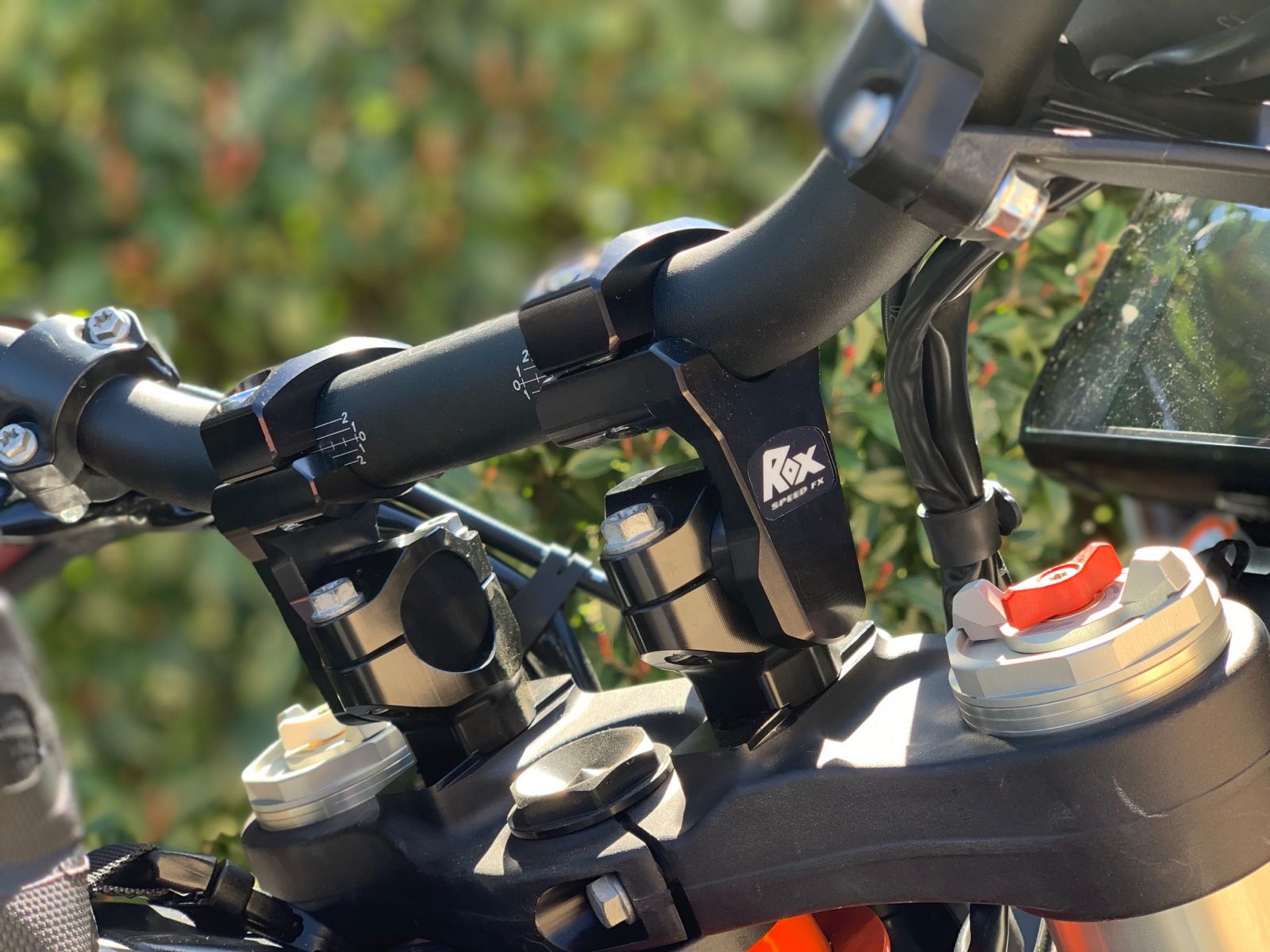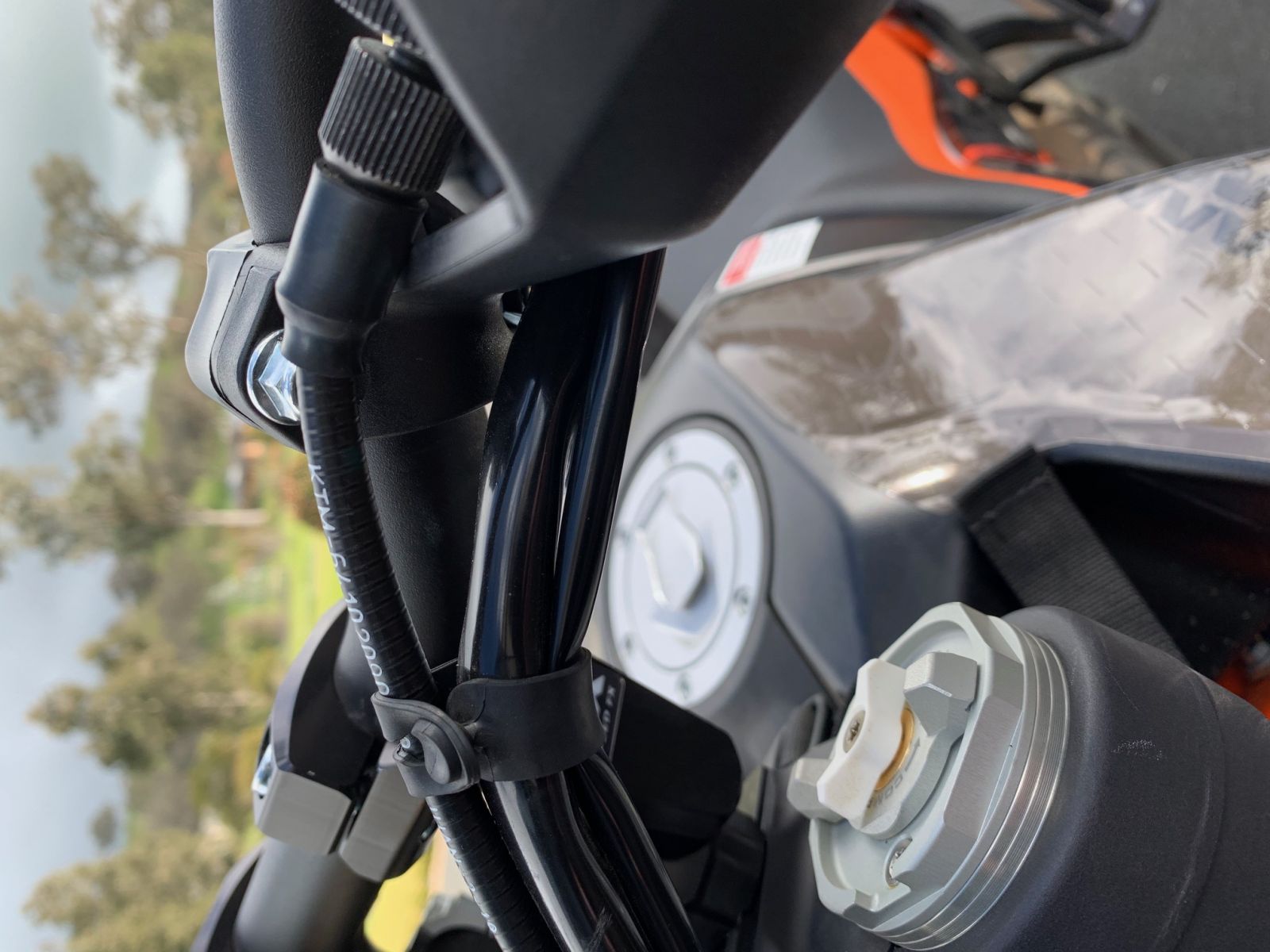 Today we had a chance to fit some RoxSpeedfx bar risers to our KTM 790R Adventure bike. Being 6'1'' I found I was too hunched over when standing which was causing some lower back pain after a long ride.
We chose the Black 1 3/4" pivot riser.
After a quick shakedown ride down some local single track I can say I am very happy with the results.
I did re-route the two electric cables to under the handguard perch and left the clutch above.
No other mods, the risers bolted straight on.
RECENT POSTS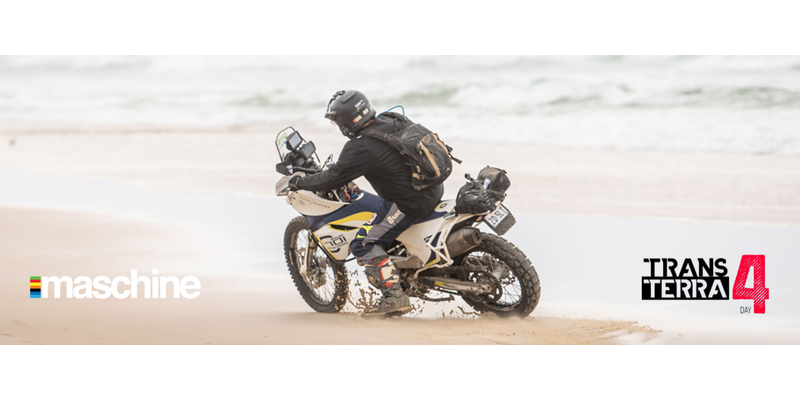 Date Posted: 27 November 2023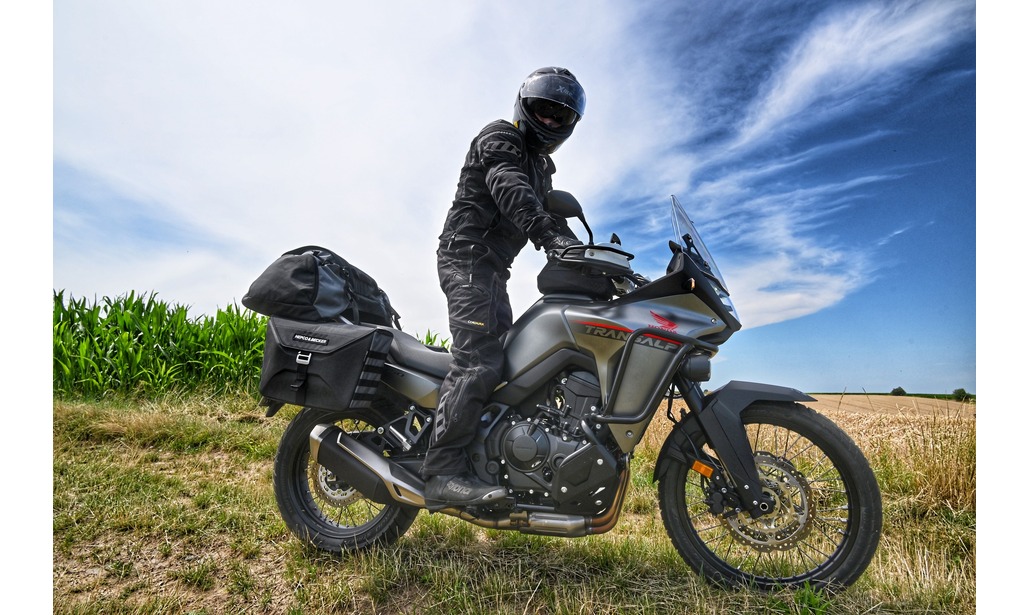 Date Posted: 28 August 2023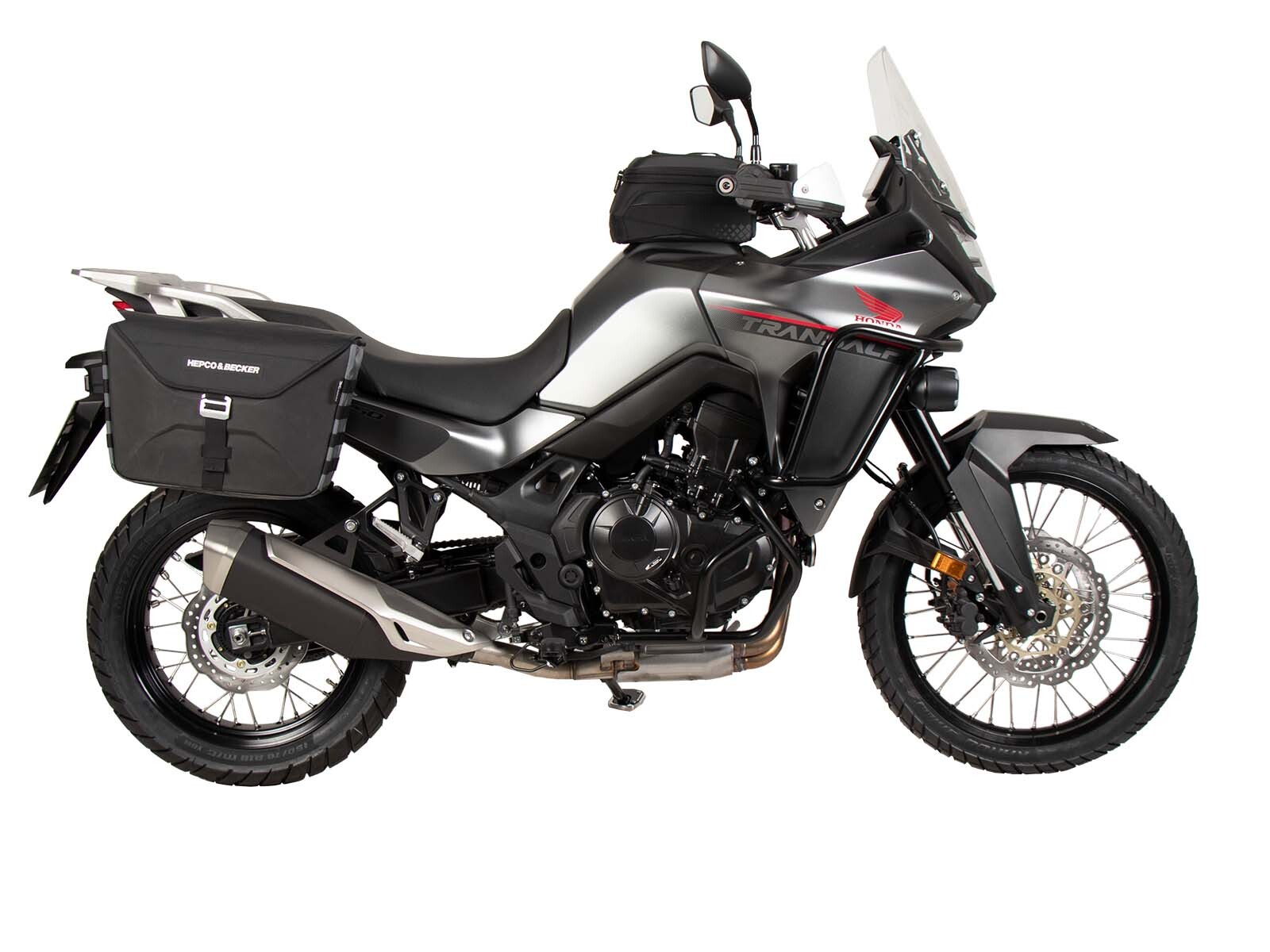 Date Posted: 25 June 2023