27 July 2020
Triumph Tiger 900 Rally: EXTENSIVE DRIVING PLEASURE, WHETHER ON THE ROAD OR OFF-ROAD!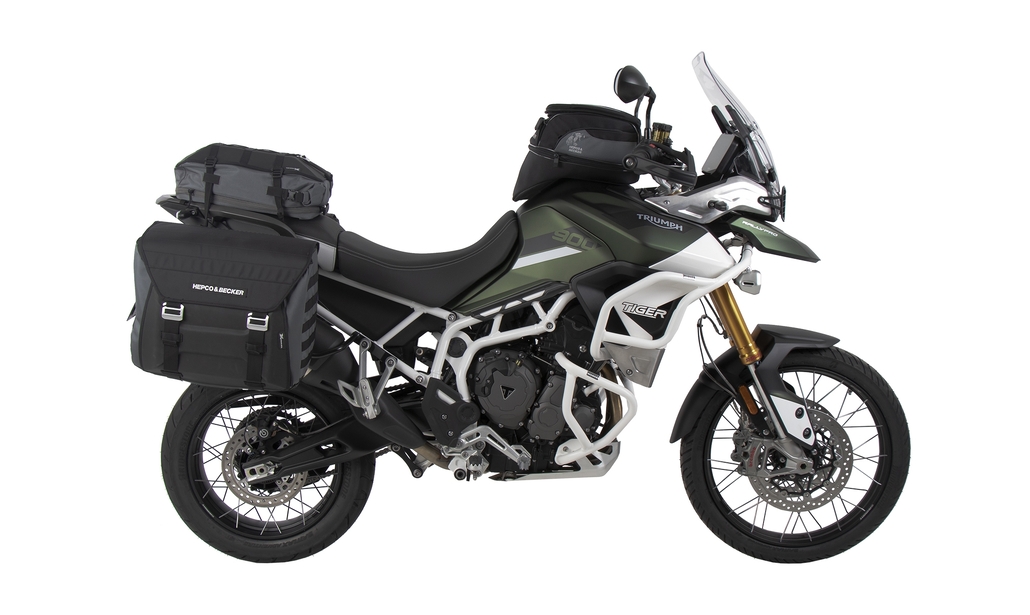 Triumph Tiger 900 Rally, Rally Pro and Rally GT
In 2020, TRIUMPH comes up with its brand-new Tiger 900 Rally / GT / Pro and takes the balancing act between on- and off-road.
We simply had to get our hands on this all-round talent: so that the luggage can be stowed safely, we have developed a screwed-on luggage rack. The Lock-it tank ring ensures quick and easy installation of a Hepco & Becker tank bag. Topcases can be mounted on the Alu- / Easyrack, while larger bags can be lashed onto the luggage rack extension.
Our centre stand ensures a stable, straight stand and our side stand plate ensures a better lateral stand. Additional small luggage can be stored in the protective bag set. Our auxiliary headlights improve driving in the dark.
Protective equipment should of course not be missing, therefore there is a wide selection: handle protection, lamp protection grille, engine protection bar and tank protection bar.
The latter two are even available in three versions: black, stainless steel and brand new: in "structured white"! The discreet C-Bow holder and a motor protection plate, which rounds off our protection system, are already in preparation.
RECENT POSTS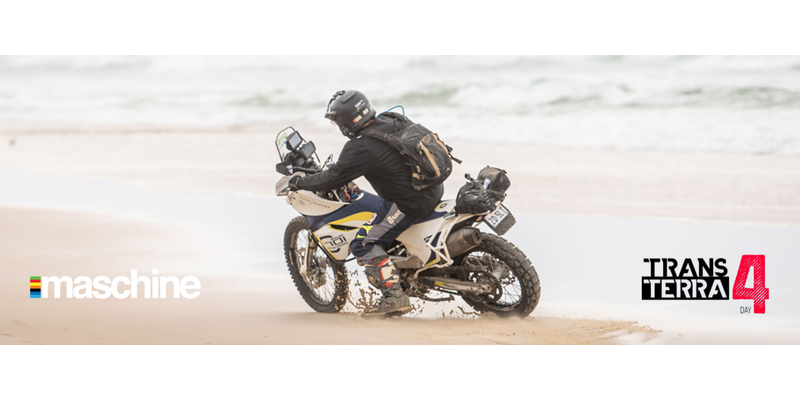 Date Posted: 27 November 2023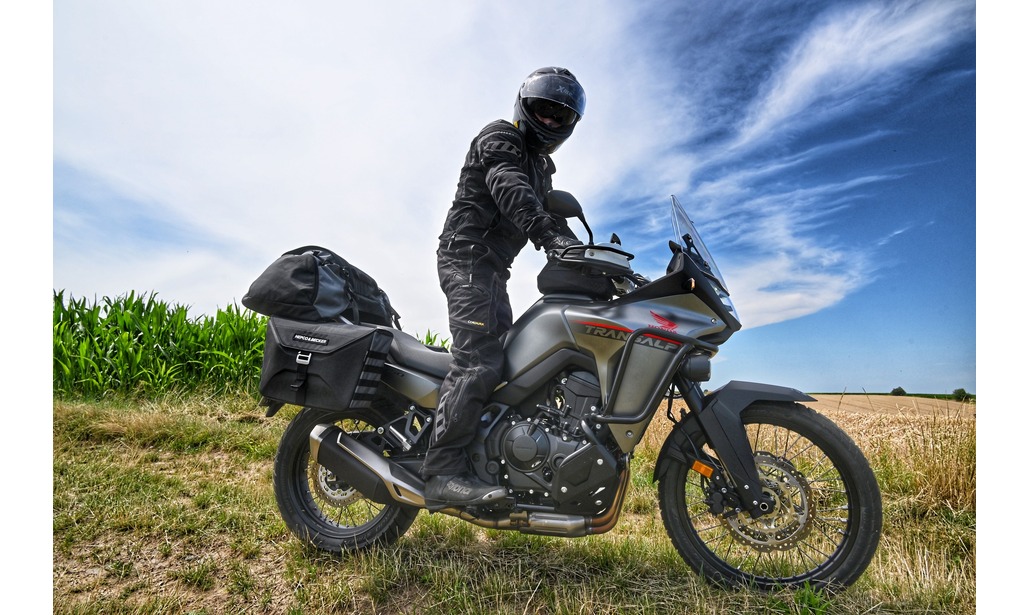 Date Posted: 28 August 2023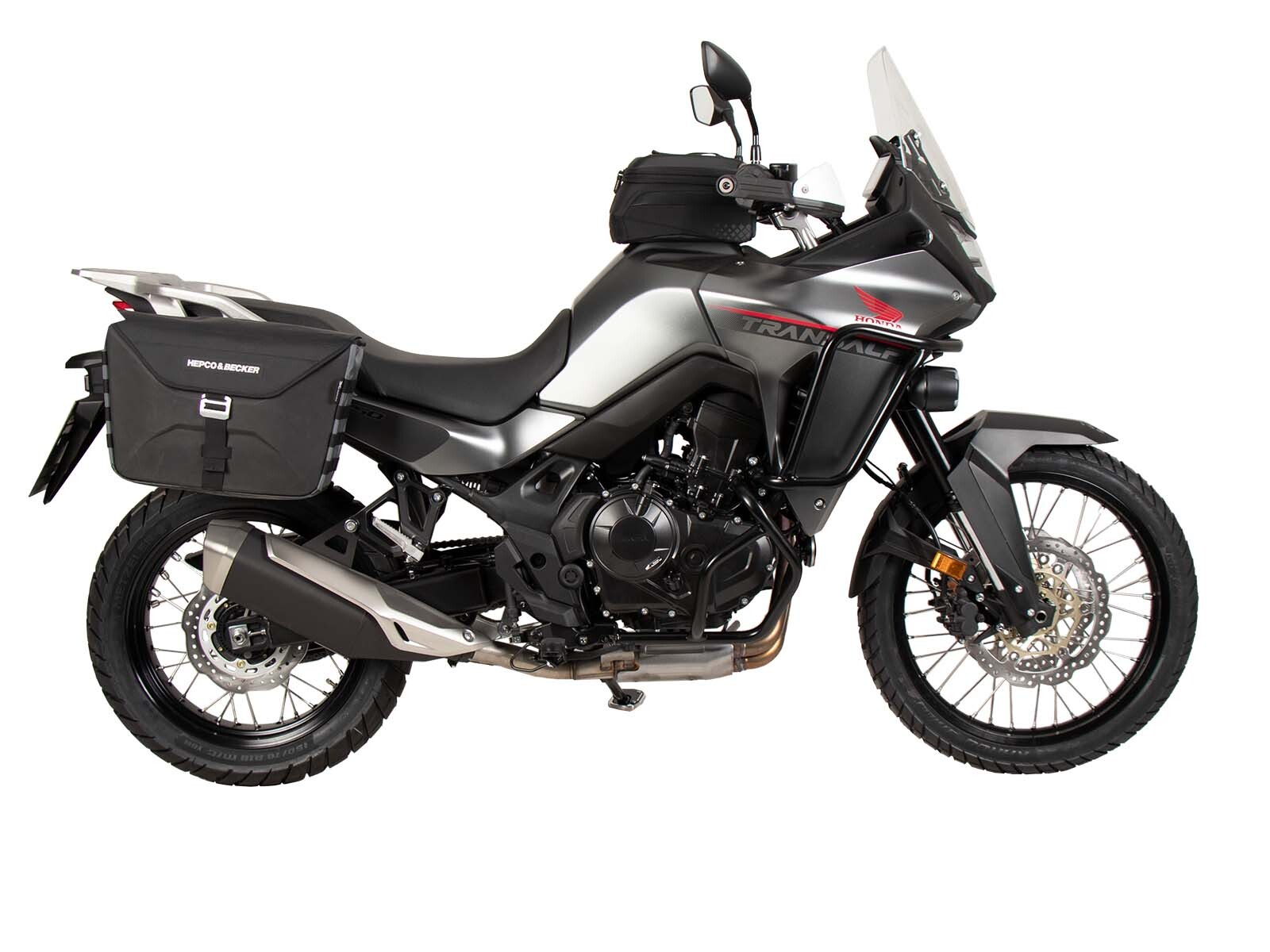 Date Posted: 25 June 2023