Alloy Rear Racks (plates)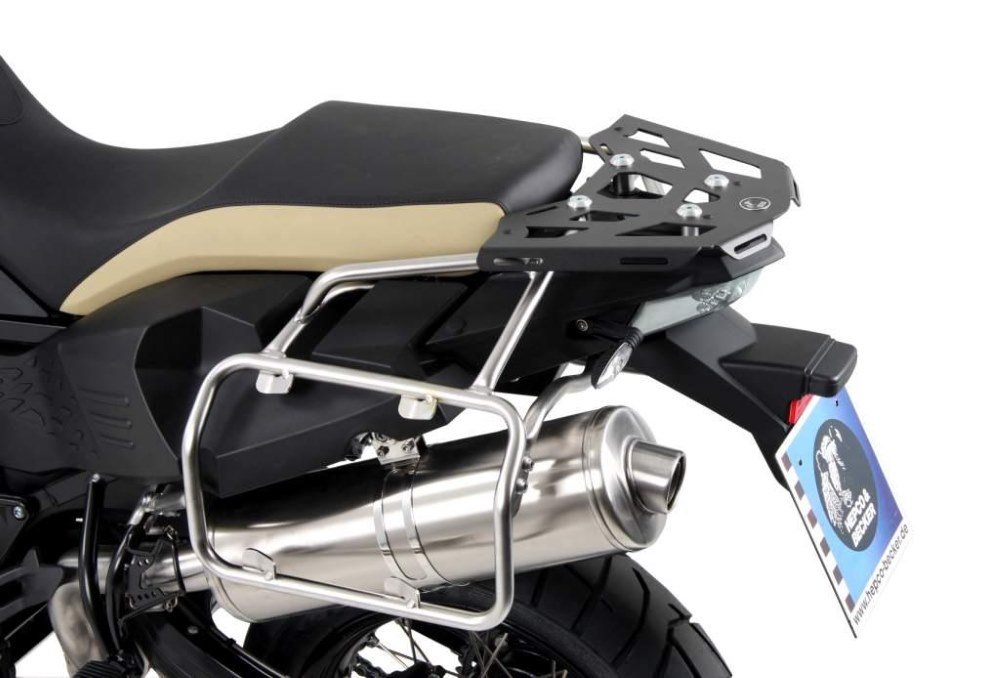 On this page, we profile our wide range of bike-specific or generic alloy rear rack (plates) by Hepco & Becker.
We differ here about using the term 'rear rack', here we list those that are alloy rear rack plates, designed for mounting soft luggage like our great range of roll bags from Enduristan.
H&B call these rack enlargements. We also have strong, crafted tubular steel rear racks, ALU racks & Easyraack, these are also true rear racks that are also our top case mounts when required and which are also bike specific.
So you can look below at the alloy plates or you can also find your specific rear rack by using our Parts Finder "Find my bike" above.
Looking for the best way to secure loose gear? OR The best waterproof ADVenture soft luggage system?
---