Hepco & Becker A great range of motorcycle luggage and accessories for Yamaha's XJR 1300 2007-2014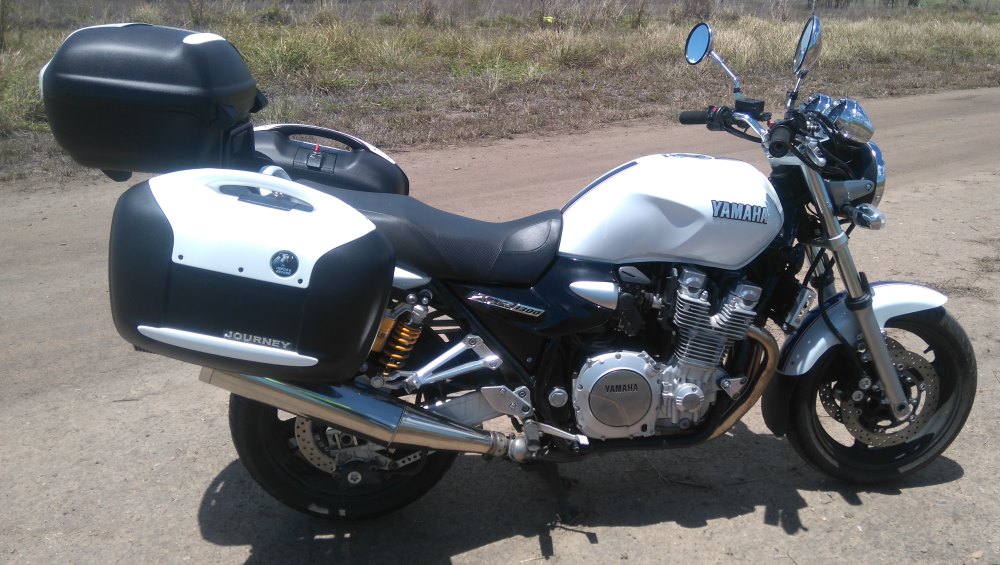 For Yamaha's XJR1300 Hepco Becker (& M.A.P) can provide a complete rack system with a range of luggage choices. OR a just rear rack, or a C-Bow soft case system, plus Crash bars and more. Above we see one customers bike fitted with a complete rack and colour matched Jouney side & top cases.
ONE point. We offer a Rear Rack OR a Complete Rack. If you are after our larger hard side luggage please order the Complete Rack as the rear carrier comes inbuilt. The stand alone Rear Rack does combine with the lighter C-Bow soft / hard case mounts though. Once you have a this rear rack any top case fits, and on the side any side case fits. To find out more on luggage click here!
---