XTZ 750 Super Tenere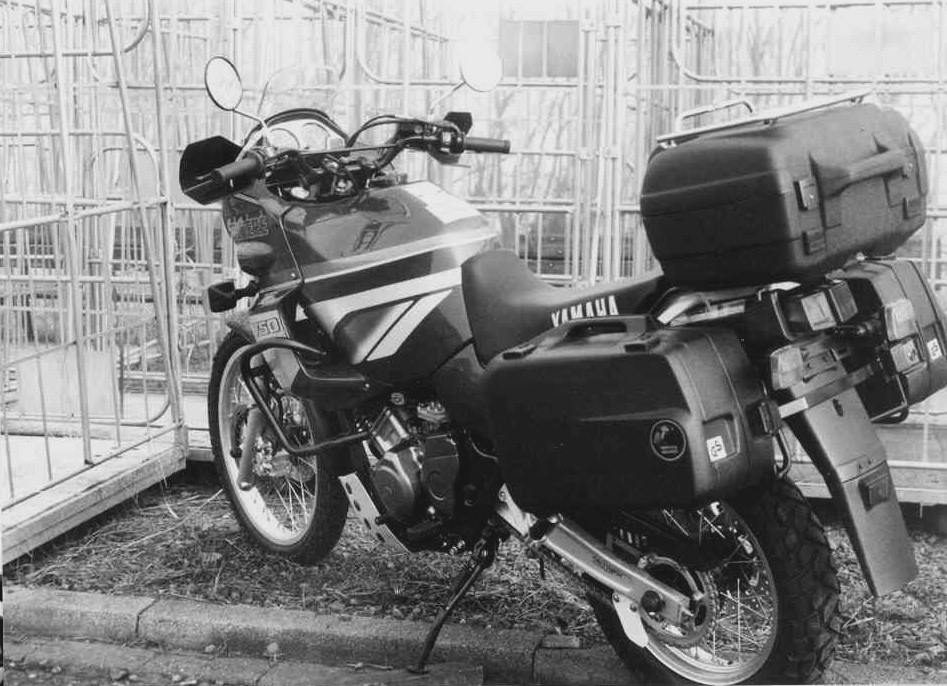 For Yamaha's XTZ750 5 valve twin Tenere from 1989, we have a great range of proven, stylish, tough, motorcycle accessories and luggage. Once you fit Hepco & Becker side frames (luggage mounts) then you can securely key lock on any of their hard case range. The above bikes have our tough Junior touring cases, but adventure cases etc all interchange. Or, fit our rear rack and it also becomes the mount for our top cases when required. In addition we offer effective crash bars, roll bags, tank bags and more! With our partners, Hepco & Becker, ROK Straps, Enduristan and others, we have a great line up of gear for your XTZ750!
Looking for the best way to secure loose gear onto your Tenere? OR The best waterproof ADVenture soft luggage system?
---