F 650 GS Dakar (2000-2003)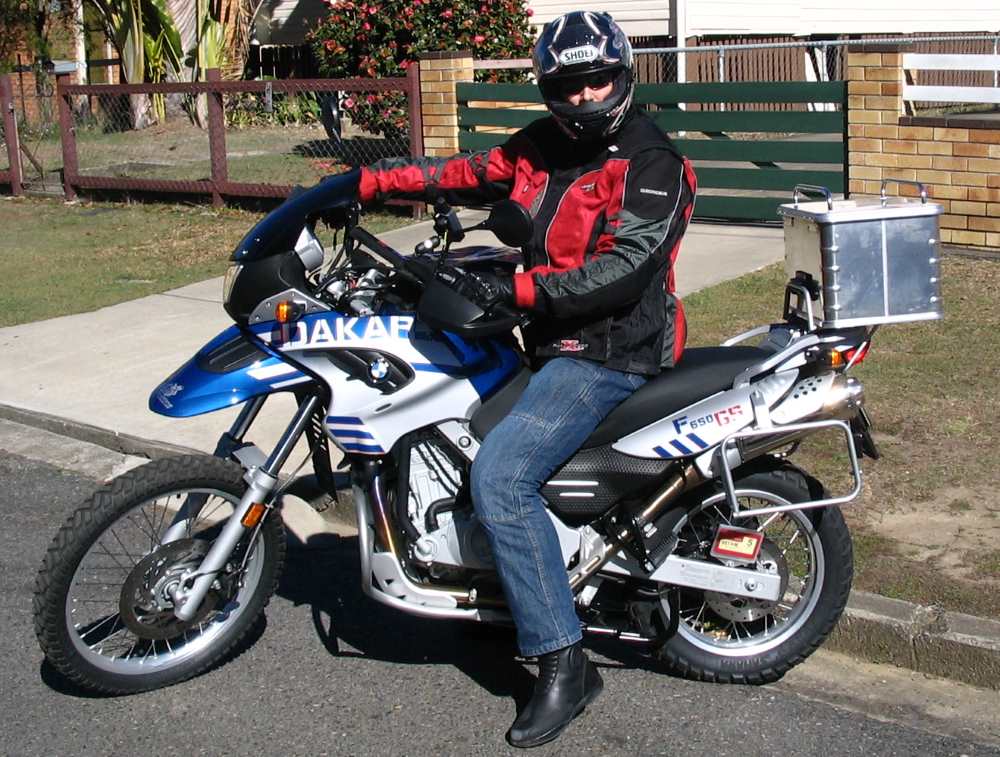 Looking for premium quality motorcycle accessories for your BMW F650GS to 2003? Looking for strong, functional motorcycle accessories at a fair price, then Motorcycle Adventure Products has a great range for you. With our internationally known & respected suppliers, Hepco & Becker, Enduristan, 3DX-Motorradical, RoxSpeedFX, ROK Straps, Optimate & more we have nearly all your needs covered. Crash bars, Footpags, Skid plates, Center Strands, Side stand feet, Pannier Frames, Choices of Rear racks, Hard & Soft Luggage & much more!
NB: Most parts for this bike series are common, F650GS 2000 to 2007, G650GS from 2009 and G650GS Sertao 2011 from 2011. We will use the most common part number unless a part is one model specific. Two parts to note: 1. Rear rack 2000-3 is different 2. Centre stands are available for both 19 " or 21" wheels.
Looking for the best way to secure loose gear onto your GS? OR The best waterproof ADVenture soft luggage system?
---