R 1200 GS Adventure (2014-2018)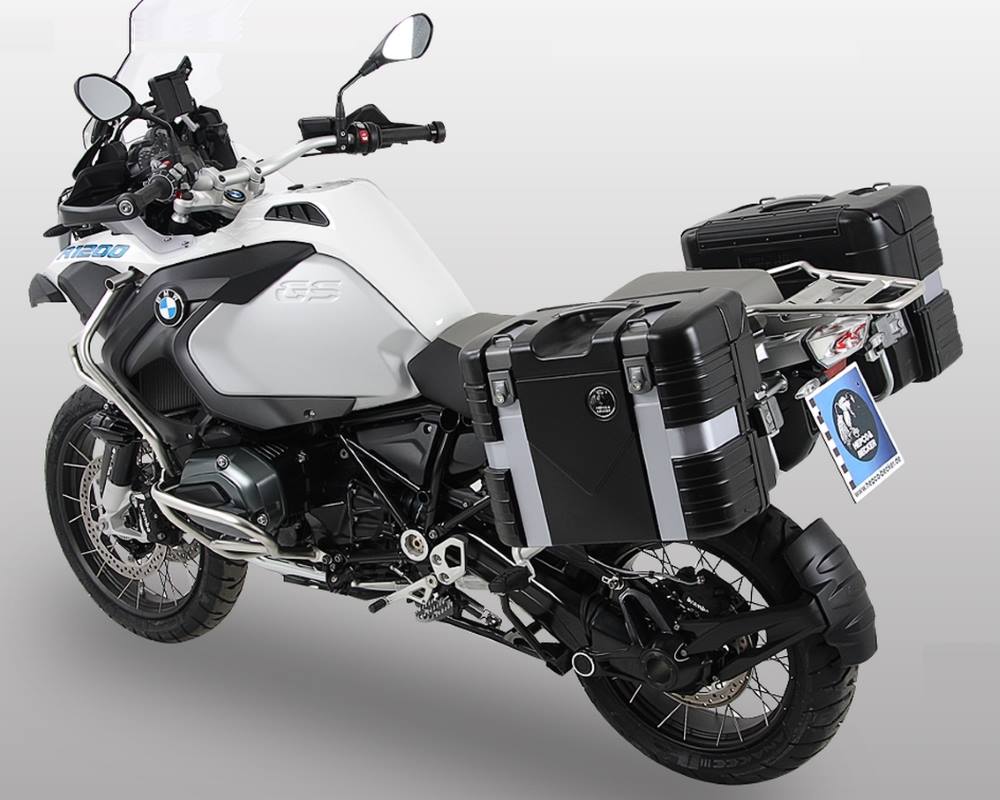 For BMW's Liquid Cooled R1200GS Adventure from 2014 on, Motorcycle Adventure Products have a great range of proven adventure motorcycle products. From engine & tank guards, centre stands, sump guards, luggage frames, rear racks, rack plate, tank bags, roll bags, hard parts and our full suite of ADVenture Soft or Hard luggage! With our partners, Hepco & Becker, Enduristan, Motorradical, ROXspeedFX, ROK Straps and more, we have a great line up of gear!
NB: As a number of parts on the Adventure are common to the GS LC 2013 on, we use both common part PN(s) as well as unique where required.
Looking for the best way to secure loose gear onto your GS? OR The best waterproof ADVenture soft luggage system?
---